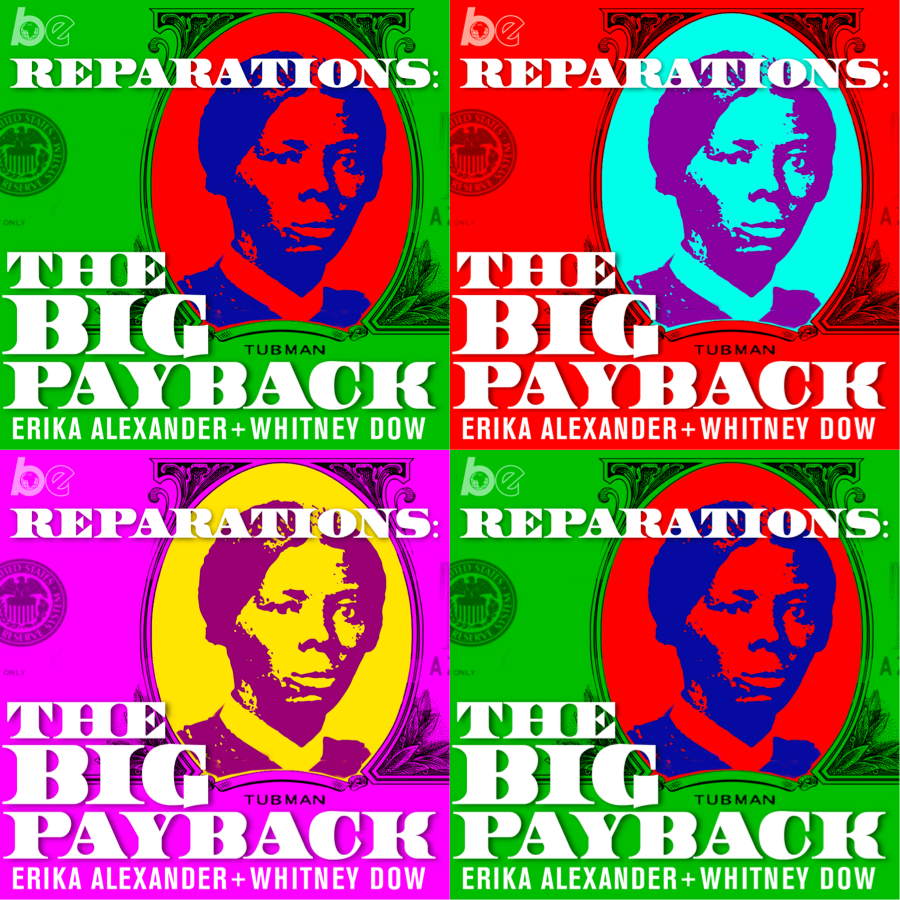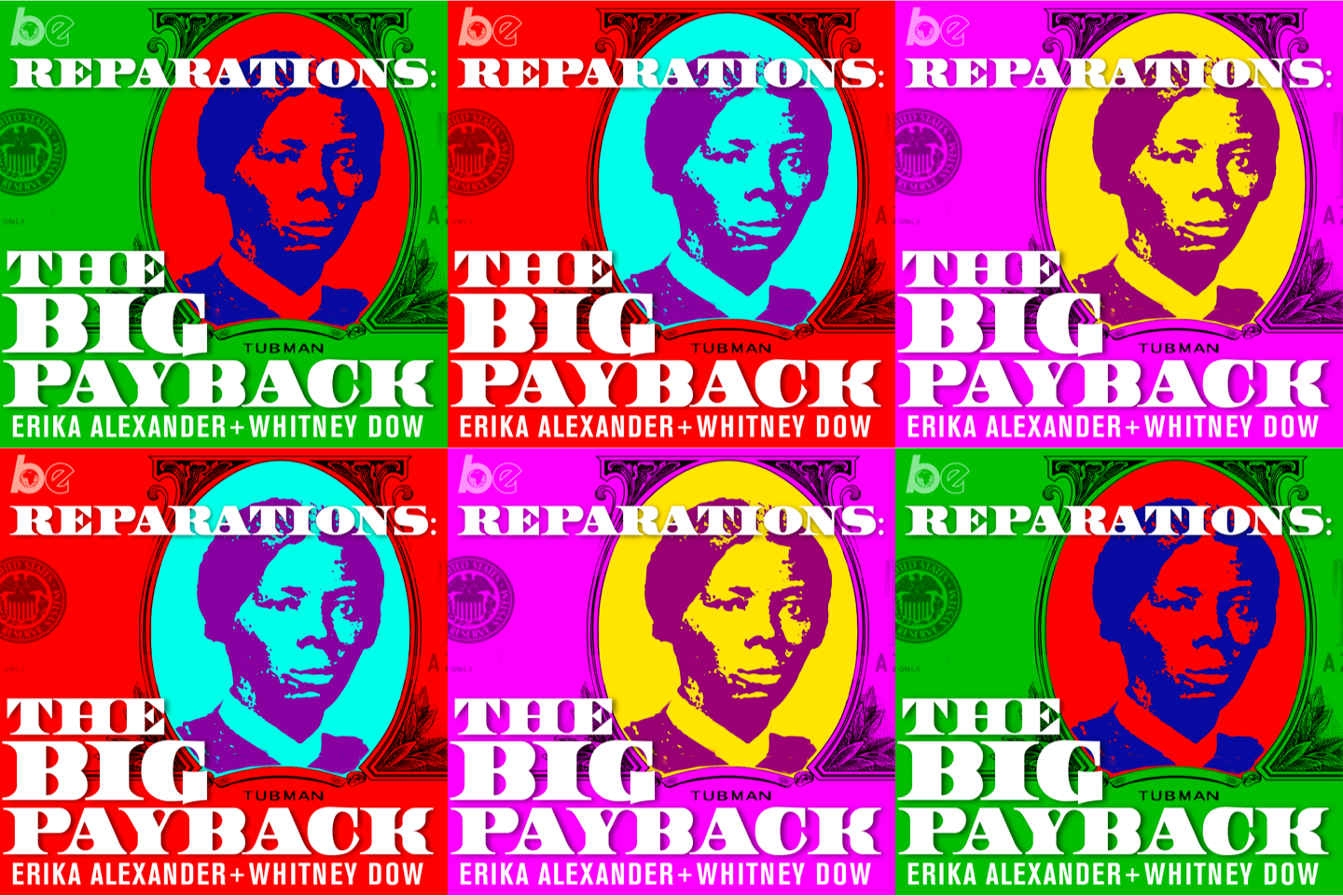 An immersive, narrative podcast, hosted by social justice filmmakers Erika Alexander, a black woman, and Whitney Dow, a white man.
Erika Alexander (Living Single, Get Out, Run The World) and Whitney Dow (Two Towns of Jasper, I Sit Where I Want, The Whiteness Project) use their unique storytelling skills and experiences to explore the argument for and against the controversial topic of reparations for Black Americans.
Trailer
Reparations:
Reparations: The Big Payback
February 10, 2021
Act One Reparations for Dummies
Episode One
Why Now?
February 18, 2021
Episode Two
The DEBT "$15 a Nigger"
February 25, 2021
Episode Three
History of Reparations
March 4, 2021
Act Two The Debt
Episode Four
The History of Slavery
March 18, 2021
Episode Five
American Freakshow!
Inside America's Racist Corporate And Educational Institutions
March 25, 2021
Episode Six
Fight Club!
The Case For vs The Case Against! - Part One
April 1, 2021
Episode Seven
Fight Club!
The Case For vs The Case Against! - Part Two
April 8, 2021
Act Three How Reparations Might Work
Episode Eight
How To Make Reparations Great Again!
April 15, 2021
Episode Nine
Are You Black Enough for Reparations?
April 22, 2021
Act Four Truth and Reconciliation
Episode Ten
Can Reparations
Heal a World of Pain?
April 29, 2021
Episode Eleven
The Ugly Truth?
If Racism Is Too Big To Fail, Reparations Can Never Succeed
May 6, 2021
Episode Twelve
Can Reparations Find a Home
in America?
May 20, 2021
Hello world!
Welcome to WordPress. This is your first post. Edit or delete it, then start writing!